AFFIRMED ACTIONS
The Adamant Allegiance A Consortium dedicates to clients isn't Available Anywhere else. But we don't Apply this level of devotion to just Anyone. We seek only those clients who value Altruism, and who truly Appreciate our Ardent Attention. Acknowledgment of our Amaranthine Actions is valued Almost as much as financial compensation.
A Consortium has embraced long-lasting, meaningful marketing Alliances with clients in over 24 very diverse industries and countless sub categories.
Industrial & Chemical
Hospitality & Travel
Cause & Community
Education & Publishing
Household & Furniture
Real Estate & Financial
Technology & Telecommunications
Motorsports & Sporting Goods
Retail & Restaurants
Health & Wellness
Fashion & Beauty
Food & Beverage
Though every client is distinct with disparate marketing needs, our Aim is Always the same: To Advance each brand to a dominant Authoritative position within its field. 
Clients, both past and present, praise the success of A Consortium's Actions, touting the many Advantages of our marketing alliance.  The following testimonial Affirmations say it All.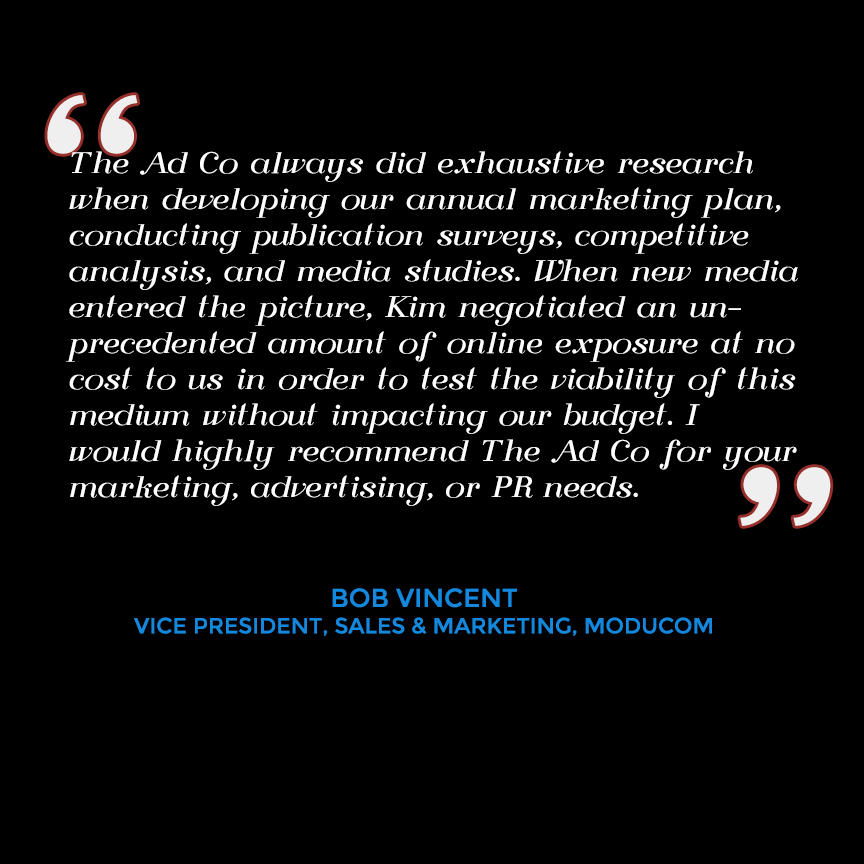 AGENCY HONORS
A Consortium never focused on self promotion because promoting our clients' Achievements always comes first. Applying for industry Awards or tooting our own horn is not our priority. Even so, our work has been recognized. Below are a few examples.
LA Advertising Women LULU Award: 8-Time Winner in Direct Marketing/Direct Response Sales Promotions, Business Trade Magazine and Consumer Magazine
Telly Award: 2-Time Winner
Communication Technology Ad of the Month: 2-Time Winner